About
Since 2001, myZone Media has been there, online and in the streets, promoting your events and selling your tickets.
You have probably run into one of our brands at an event somewhere.  From our origins with Clubvibes, clubZone, ticketZone and now myZone – we are a collective of people and services that support you, the event producer. Making big shows come together is a lot of work… a lot of risk, and the last thing you want to worry about is the technical side of internet marketing & ticketing. That is where we come in. We help you bring your ideas to life because we love it as much as you do.
myZone Media's head office is in Vancouver, BC (Yaletown), but most of our team works in a remote work environment with team members currently based in Canada, USA, Argentina, India, Mexico, Costa Rica and Croatia.  We are all very passionate at being the best in the world at what we do, while maintaining a healthy work-life balance that is enabled from our unique work environment.  After all, what fun is promoting fun if you aren't having any?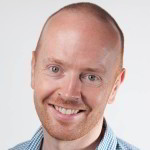 Mike first fell in love with event marketing while attending University where he would throw epic keg parties. After graduating from UBC with his Bcom (Marketing) including a stint abroad at the University of New South Wales in Sydney Australia, Mike worked as a financial advisor for London Life. He started producing networking events for the purpose of recruiting new investment clients, but soon realized he was more passionate about event production than financial advising. After absorbing everything he could about corporate life, Mike returned to his parents basement where he started his first .com company in 2001… and hasn't looked back since. Self employed working on internet start-ups for over 13 years, Mike now has a rich history of successful dot com projects, events & conferences. Past projects include Clubvibes, Techvibes, Massive Tech conference & DiscoverVancouver. He is now fully focused on myZone Media including ticketZone & clubZone.

Mike loves to travel and spends at least 2-4 months per year on the road working remotely. His latest start-up is his growing family including a new baby boy, whom some day will hopefully become an entrepreneur like Daddy. Recognized in 2005 as a BIV top 30 under 30, Schwarz has also spoken at numerous conferences, and is passionate about building creative work environments that enable both work-life balance & lots of travel.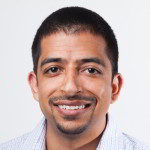 Kulwant graduated from the Southern Alberta Institute of Technology in 2006, with his BBA (Applied) with a major in accounting and minor in IT. He became a Certified General Accountant (CGA) in 2007.

Kulwant has over nine years of experience in both privately and publicly held companies. After working for privately held companies including as a senior accountant for End of the Roll Head Office, one of the largest flooring retailers in Canada, he joined Forbes Medi-Tech, a dually listed (TSX & NASDAQ) company. There he gained experience with regulatory filings, SOX, acquisitions, reorganizations. He joined myZone Media in 2010 to manage the finance department.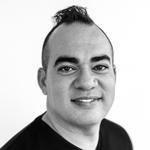 10 years ago, after receiving a diploma in Hospitality Management from MTI, Allen was hired at small ticketing company clubZone.com to hand out flyers and put up posters in Vancouver's nightlife district. Since then, the small ticketing company has worked its way up to become the global ticketing expert known as myZone Media, and Allen has followed suit, positioning himself as Partner in the company. Allen specializes in Ticketing Partnerships, and works with top industry leaders to ensure that our clients are provided with the most profitable and innovative ticketing solutions possible.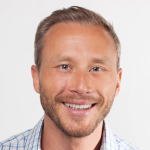 After graduating with a Graphic Design major at Fanshawe College, Ziggy followed his passion for music, travel, and world culture by DJing all over North America and Europe. He then moved to Vancouver and began working with myZone Media—at the time just a small entertainment company solely based in Vancouver. With his vast computer knowledge and his deep roots in the event and nightlife community, Ziggy became a vital force in the company's growth and helped it expand into Toronto, Montreal, New York, Los Angeles, and Las Vegas. Now, as a Partner, Ziggy uses his advanced knowledge of admissions systems to help clients expand their own businesses, and takes the extra steps necessary to save clients time and money while providing the best possible partnership environment.
Andrej Šimunaj, CTO
Andrej developed an interest for coding from a very early age. During his years at college studying Business Economics at ZSEM he expanded on this interest and began working on several projects including the development of interactive CDs for e-learning.

He soon started his own company where he gained experience in web development and IT business strategies by working with clients ranging from small start-ups to large multinational businesses. Over the past few years his company expanded to employ 15 people who work on different projects from all around the globe. The company continues to show strong and consistent growth. Andrej joined myZone as CTO in mid 2014 and uses his experience to develop the company's tech strategy and manage internal projects as well as myZone's web design division.