Event Marketing
Pay Per Click (PPC)
Services
Event PPC Promotion
Want to sell more tickets to your events?  Event PPC promotion is one of the most effective ways to quickly increase traffic to your event's website, and measure exactly how much it costs to generate each ticket sale.
Google PPC ads are structured to reach your target market, right when they're searching for you. The ads are displayed at the top and right side of Google when you search for various keywords: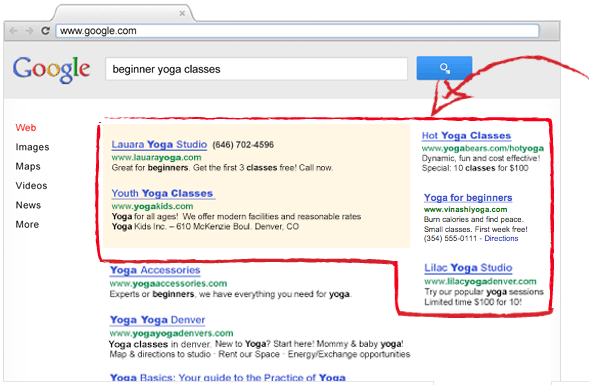 You only pay when someone clicks on your ad, and can track exactly how much it costs to get a new customer.
Targeting Options
Keyword: The main targeting of your ads is by keyword.  You can target your ads by specific themes of searches, such as "Toronto Music Festivals", or "Miami Nightclubs".  You can exclude your ad from showing up if certain keywords are present that indicate that the user might not want to buy tickets to your event, like "free" or "how to."  A great strategy is to target keywords of any artists that are performing at your event.
Geographic: Depending on where your customer base is, we set up multiple layers of geographic targeting to ensure you get the most conversions for your advertising investment.  For example, if your event is in New York, but gets customers from within a few hundred kilometers, we can make sure your ads only show up where you are generating sales.  We recommend looking at the postal codes of the historical sales to understand the best cities to target.
Existing Customers: When used in conjunction with our event remarketing service, you can use pay per click marketing to target people who have already visited your site, or even people who have purchased tickets from you in the past.
myZone Media: Event PPC Marketing Experts
There are also a plethora of managed PPC service providers out there, so why consider myZone Media to oversee your PPC marketing campaigns?
Focus: We understand event marketing.  It is what we do!  We've explored thousands of keywords and can quickly set up a campaign that drives ticket sales.
Experience: We've been doing PPC since before Google Adwords existed for the event marketing industry, and our team of event pay per click promotion experts includes former Google Adwords trainers on our team that know the ins and outs of Google ad networks.
Data: myZone has spent millions on PPC for our own properties like clubZone & ticketZone, and have all that data to use to help you optimize your own campaigns. Our historically compiled lists of negative keywords alone can save you thousands of dollars.
Mobile Explosion
Mobile advertising can help you reach people anytime, anywhere. PPC marketing on mobile will put your event ads right in front of people out on the go, looking for something fun to do and take them straight from a taxi cab into your event.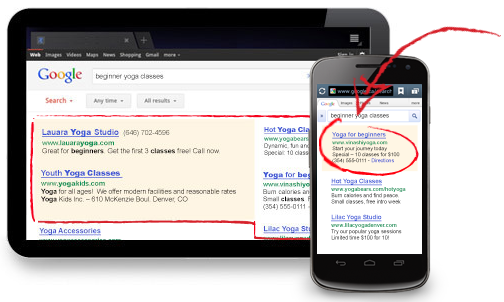 What They Say
"We used to do Google PPC ourselves but found it was taking up too much time, and often we weren't getting very many conversions.  When we let myZone take over, they more than tripled the conversions we were getting and even lowered the cost of each conversion.  We are glad we made the switch, and recommend that anyone producing events consider myZone as their managed pay per click provider."
Ready to Sell More Tickets?
If you're interested in finding out how pay per click marketing can help you sell more tickets for your event, please contact us, and one of our myZone team members will be in touch with you promptly.
Let's Build Your
Online Strategy
Get in touch, lorem ipsum dolor sit, blah blah blah
Let's Get Started