Event Marketing
Search Engine Optimization
Services
Need help getting your special events ranking better in search?  Having your event or entertainment website ranking near the top of Google for important keywords has never been more important.  Since over 50% of clicks go to the first 3 results on Google, the difference between top of page one, or not, can be the difference between selling out your show, or not!
myZone Media has been doing SEO for the event industry since 2001 and has a rich history of experience that helps guide our strategies for search engine success.  Our network of event based websites is extremely valuable when it comes to securing important backlinks for our clients.
SEO is a cyclical process.  Things are always changing, and there are always ways to improve your site.  Every month we review your websites and find new ways to keep tuning and improving things.  Just like a great festival, SEO is not something you just do once, then walk away from. myZone Media will be constantly reviewing your progress to help further improve results.
Here's a quick overview of our process.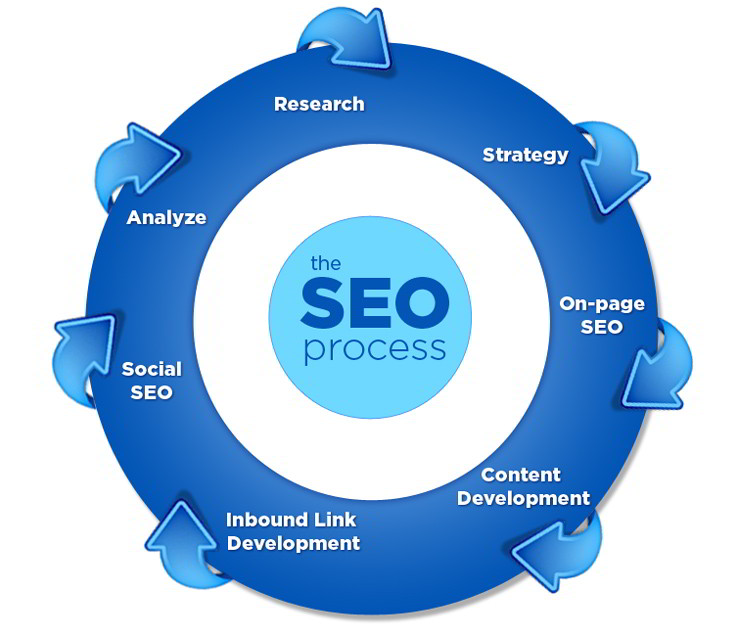 Needs Analysis: First we meet with you and go over your experiences, goals, and details of your business that could affect your SEO.  We've developed a detailed list of questions that help us quickly understand what success means to you and how we can best use SEO to benefit your business.
Keyword Analysis: Next we come up with a list of your top keywords, and configure tracking on www.Positionly.com so you can see exactly how you rank for each keyword over time.  We look at your top keywords, and related terms to help guide our on-page SEO efforts, and we also track your performance relative to your competition.
On Page SEO: Once we all agree on the most important keywords for your site, we make sure that your website is tuned up from every angle to perfectly optimize for these keywords.  There are hundreds of things we check for and adjust including but not limited to site maps, internal linking structure, meta tags, title tags, urls, data highlighting, rich snippets, unique content and a lot more.  Here's a great article on on-page SEO best practices.
Inbound Link Development: One of the oldest and still most important ways that Google measures the popularity of a web page is looking at PageRank.  The best way to boost your PR is to get high value, highly relevant sites to link to you.  We'll work closely with you to make sure every relevant directory, blog, and partner site is helping you with your SEO.  The fact that we specialize in SEO for events makes it easy for us to get you quality links; there are many of our own properties, partners, and client sites in the event/entertainment industry we can leverage for inbound links.
Content Development: Speaking of blogs, we'll carefully review your content development strategy to ensure that a) you have one b) you are cranking out high quality content on a regular basis, and c) it is in alignment with your SEO strategy.  Content marketing is a real buzzword for 2014 as it amplifies inbound, social and SEO marketing all in one shot.
Social SEO: Social signals are an increasingly important way that search engines determine the popularity (and ranking) of websites; we'll review your social strategy and make sure it is in alignment with your SEO efforts.  We'll work with you to automate syndication of your content across top social media sites and publish unique, viral content that matters to your customers.
Reporting: Each month we put together a summary review of how you are ranking for your top keywords (any changes from previous months), a list of the work we've completed, and ongoing projects we've got lined up.  We keep you in the loop as we go, keeping you educated on the SEO process and soliciting feedback and direction.  It can take many months for changes to materialize, so we keep you informed of everything that's been happening on the backend.
Report & Repeat: At the end of each month, we review & analyze the results from a series of professional tools we use to monitor your website.  We meet with you to review the report and see if your requirements have changed or if you have any questions.  We then make adjustments to your keywords, on page SEO, seek out new links, develop new content and then review the reports.  We keep track of all SEO priorities in our task management software so at any time you can see the upcoming tasks we're working on your behalf, and welcome discussion on each topic.
SEO for Events
We've niched ourselves on the event & entertainment industry as it provides additional value for all of our clients every time we find another event based business to work with.  A big part of SEO is understanding the industry, and knowing which partner sites provide the most value.  Since we have thousands of event based business that we already work with, it is easier for myZone to secure relevant link partners faster than anyone else.  Knowing which festival/artist/DJ/event keywords are most important, or how different holidays affect event traffic is in our DNA.
Need a Hand?
If you think your event based business could benefit from a review of your SEO strategies, please contact us to get in touch with one of our SEO experts!
Let's Build Your
Online Strategy
Get in touch, lorem ipsum dolor sit, blah blah blah
Let's Get Started