iPad / iPhone Box Office App Now Available
For event planners, promoters, organizers, and producers on-the-go, ticketZone is now introducing the Box Office app: a one-stop solution to stay on top of your sales, stats, and customer's needs while you're busy turning your hard work into a reality. With its user-friendly design and multi-purpose use, the Box Office app becomes your most powerful tool for successful event execution. No matter where you are, you can sell tickets until you sell out—while wasting zero time and effort on tedious technicalities.
Features
The Welcome Screen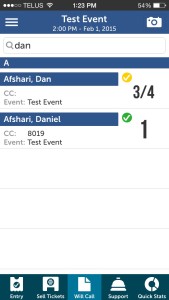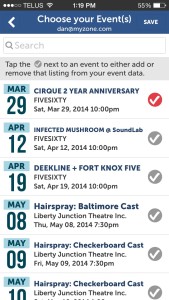 As a busy professional, it can be easy to lose track of all your ongoing projects. The Box Office app welcomes you with a personalized calendar that provides an overview of each event plan. The listing also acts as a click-through menu so you can focus on each individual event, or select multiple events to be used simultaneously.
Venue Entry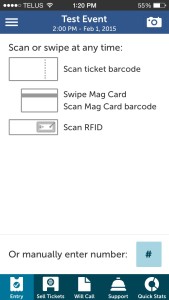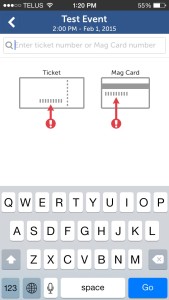 When people are lining up to be at your event, don't keep them there for hours. By simply selecting the "Entry" tab at the bottom of the screen, you can speed up the process at the door by using the camera or optional Linea Pro hardware to scan tickets, Mag Cards and RFID (or enter ticket numbers manually) from anywhere in line—or anywhere else, for that matter. Prefer to sell tickets in dark back alleys (or maybe just at night)? Ditch your old school flashlight and simply press the "light" icon on the lower right. Got a few helping hands? Send as many members of your staff around with just their iPhones in hand, and you could have all your guests processed before they even get to the door.
Sell Tickets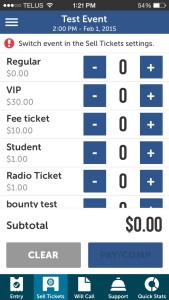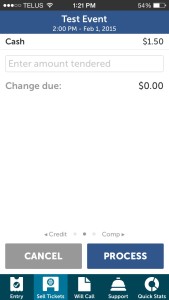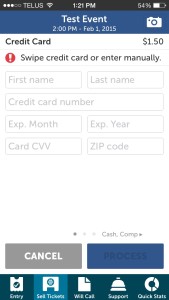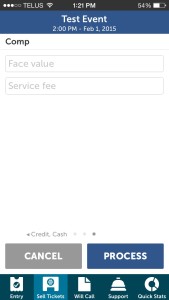 With ticketZone's Box Office app in hand, everywhere you go becomes your office, and everyone you meet, a potential guest. Cash, credit or comp, Mag Cards or paper tickets, VIP or GA—get it all handled in one place, in any place you'd like.
Will Call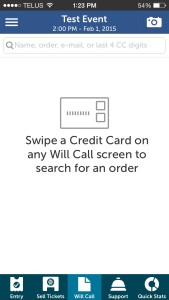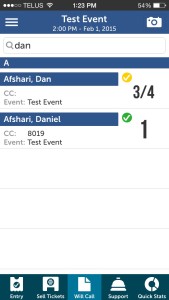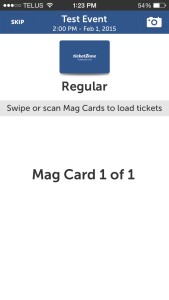 With all proofs of payment in the palm of your hand, it's easy to hold tickets or forgive the forgetful without holding up the line. As long as your guest has the credit card they used to purchase their tickets, you can immediately pull up their order, check them in, and get them through the door without any hassle. If they forgot that too, just type their name or email into the search field and verify their information. If there's a green checkmark by their name, then their full order has been picked up; yellow checkmark, only a partial order. You worked hard to build an impressive guest list—we're here to make sure everyone's accounted for.
Customer Support Made Easy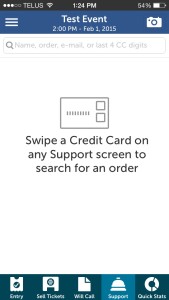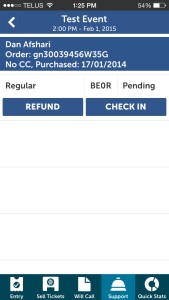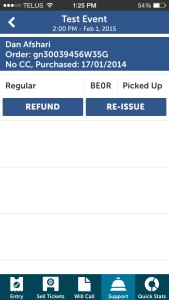 The biggest goal of an event producer is to keep guests as happy and events running as smoothly as possible. But a guests' experience doesn't just start once they get through the door—customer service should run just as smoothly. Does your customer need a refund? A reissued ticket? A proof of purchase? No problem. Just pull up their information with a name, email, order number, or credit card number, and within minutes, you can send them away with a smile.
Quick Stats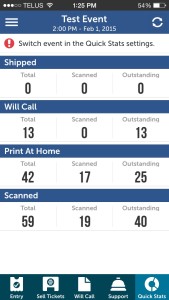 While you're selling tickets, we're keeping track. For live real-time stats, click the bottom right tab to know exactly where you stand, and exactly what to expect. Use the information to keep tabs on your most successful events, and keep it for your records (and bragging rights).