Sell Tickets on Facebook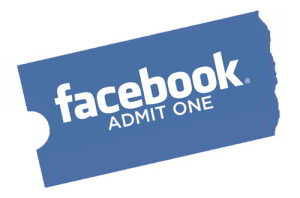 As recently as last year, ticket buyers had to be redirected from Facebook to another website to make their purchase. If Facebook users are able to purchase tickets without having to leave the site, it can be a major boon for ticket sellers. Here's why:
People spend so much time on social media, and you only have seconds to keep their attention; so you want them to make the purchase while it's fresh in their minds.

It boosts consumer confidence if Facebook users are able to securely purchase tickets easily without having to leave the site.

Many Facebook users are on a tablet or phone, so an app offers them the convenience that they need.
ticketZone has developed an app that makes this possible for sellers looking to capitalize off of the captive audience Facebook has.
What is the app?
Our Facebook ticket sales app allows ticketZone users to access the power and reach of Facebook's behemoth user base of nearly 1.3 billion people. The end goal is to motivate event discovery and sharing of your events through social networking. Using this app, your customers can buy tickets for your events directly from your Facebook promoter page. This allows you to better engage your customers socially and expand your reach exponentially, resulting in more online ticket sales for your events.
This app is free to use, completely secure, and extremely easy to install on your Facebook page, allowing you to boost online ticket sales and track your Facebook statistics and performance data directly from your event page on ticketZone. Your customers' orders will be stored in your ticketZone account just like regular sales from the website.
Before you begin:
How does it work?
Click the download button to add the app to your venue or promoter Facebook page. Please note: this app will not allow you to sell tickets from a ticketZone personal account.

Follow the instructions provided to install the app and start selling tickets online through Facebook right away!

Once that is done:
Sign in to your ticketZone account.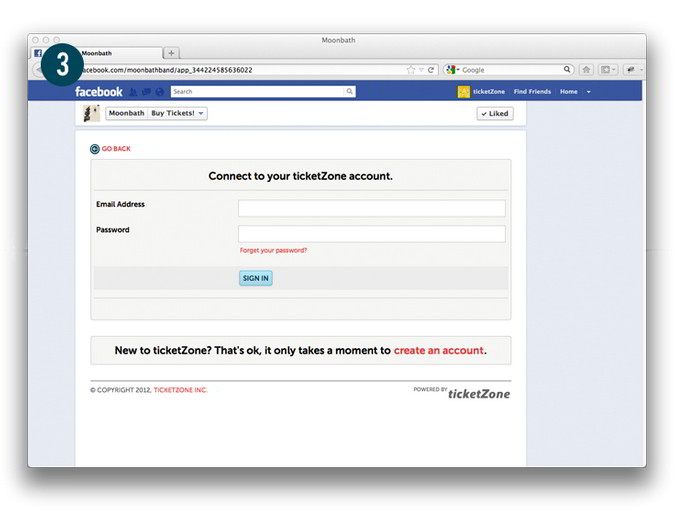 Select the ticketZone account(s) that has the events that you want to sell tickets for on your Facebook page.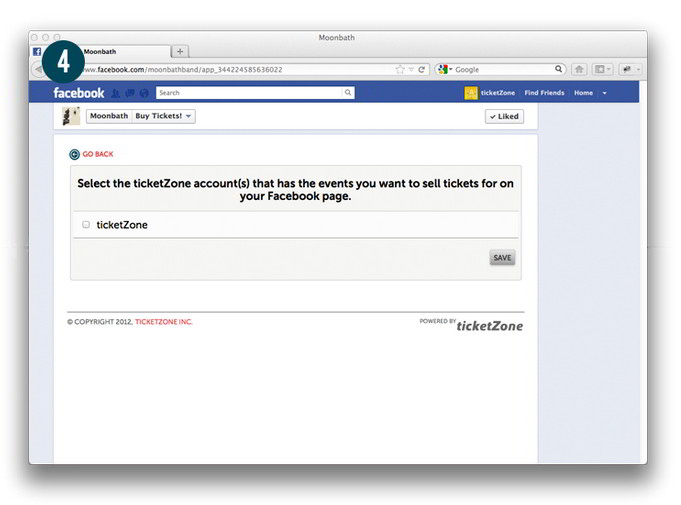 Sell tickets!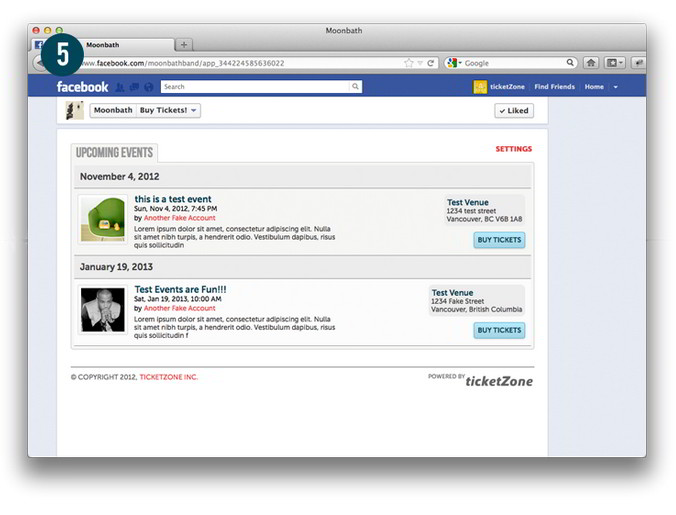 Here is a sample of what your customers will see when they are buying a ticket from your Facebook page.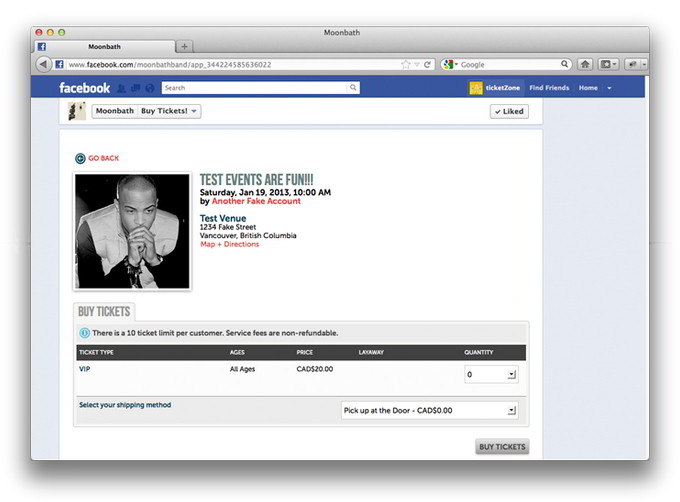 What's next?
Next you can get started on customizing your new tab with the name and image that you want associated with the app. After you've started selling tickets, you can log in to your ticketZone account and monitor the number of tickets sold via Facebook by navigating to the event's stats page and clicking on the distribution labeled "Online" to show your Facebook purchases.
If you have any questions about using the ticketZone Facebook app, please contact us, and a myZone team member will be in touch with you promptly.