myZone's Guide to ERP for Event Professionals
Are you an event professional or small business owner with an aggressive vision for growth? Are you finding it hard to stay on top of the various departments within your company and keep track of the numerous moving pieces of all your projects? Well ERP software might be the key to your future success.
The iconic business book The e-Myth by Michael Gerber talks about the importance of entrepreneurs working ON their business, not FOR their business. As an event professional, you're likely to have a strong appetite for risk, adrenaline, and creativity, and this can often lead to the rapid expansion of very complex, inefficient business systems. In a few years, what used to be a dream job may have developed into one big headache.
This is where ERPs come in. They allow you to get out of the trenches and take a bird's eye view of your business and where it's headed. In this article we take an in-depth look at ERPs, what they are, how they're used, and how you can use them to bring the magic back to your event business.
We'll also provide you with detailed case studies that highlight how our clients use ERP software to automate their most-tedious tasks by up to 100%.  Best of all, we'll show you how to do the same and get back to working ON your business.
Before you start reading this, please note that this comprehensive article is targeted at process-driven small businesses with BIG dreams of efficiency and expansion. Feel free to bookmark this page and come back to it in the future as understanding the full potential of ERP's is not light reading. But the rewards can be massive.
What is ERP Software?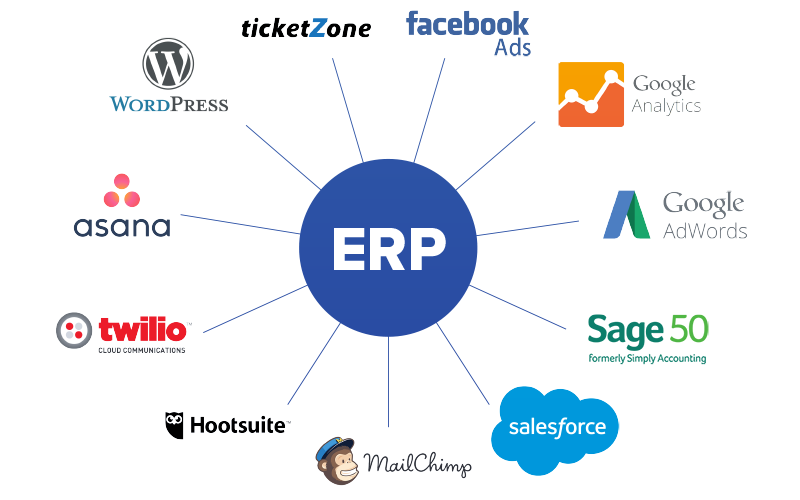 ERP stands for Enterprise Resource Planning. Think of ERP software as a framework that unites all the various departments and projects within your company and lets them work together in harmony.
While the complex ERP software currently used by many large companies is quite new, American software company Netsuite claims that the foundation for today's ERPs was built decades ago.
In the 1960s, software engineers focused on creating sophisticated programs that would allow companies to monitor their inventories and balances, as well as the manufacturing status of their products. By the 1970s this developed into what is now commonly referred to as Material Requirements Planning (or MRP) software; a central control system that simplifies the management of manufacturing. By the 1980s, MRP had come to encompass a wide variety of business functions and was being used to simplify/automate tasks relating to accounting, human resources, and much more.
Today, ERP software has come to unite a variety of business functions and can be used by event professionals to manage (and automated) a number of front-office operations such as sales, marketing, and ticketing.
New ERP software works as a shared database that allows employees from different departments of a company to easily access and share the same information. For example, ERP software can be used to automatically generate complex reports that accountants would previously slave over for weeks at a click of a button, and instantly share them with a company's sales team to give them clarity on their KPIs, monthly performance, and future projections.
Put simply, ERP software helps companies and their employees work efficiently and productively by breaking down the barriers that naturally occur between various departments. It can be used to automate processes, synchronize information and potentially boost productivity levels by 100%.
Why Should I Invest in ERP Software?
The Benefits of ERP Software: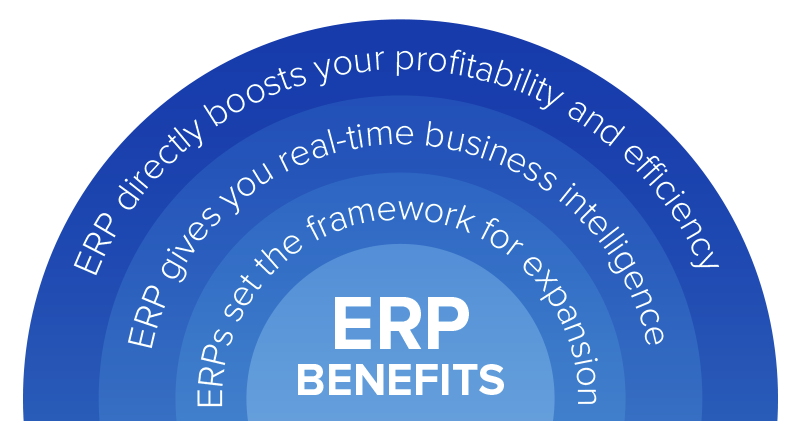 ERP gives you real-time business intelligence
Don't wait weeks, or even months, for your accounting team to collect data from various departments in order for you to make important business decisions.
ERP software can combine all the business intelligence you'll ever need at your fingertips in real time. It can be used to track every sale, purchase, payment, and expense, before automatically calculating/reporting this data in an online dashboard.
ERP directly boosts your profitability and efficiency.
By providing real-time business intelligence, ERP software allows you to clearly see where your resources are being used and how you can tweak your business operations to maximize profit.
It can also be used to automate clear, tedious, and boring processes to liberate your team. Rather than tying your accountants to their keyboards and hounding them to complete monthly reports, let your ERP gather the data and run the calculations for you while you let your employees work on the BIG ideas that make you money.
ERPs set the framework for expansion.
By automating your processes and streamlining information it'll become easier to onboard new team members/clients and get them up to speed on how your company works.
Rather than spending hours on end with every new employee in order to explain their tasks and responsibilities to them, you can automate your training programs and processes via your ERP.
The same goes for your clients; you can provide them with client accounts to your software with custom dashboards that allow them to track the progress of all their various projects and see exactly where/how their money is being spent.
Why Small Businesses are Harnessing The Power of ERPs
While ERP software has historically been used by large enterprises, there are two trends making ERPs interesting and accessible to small business owners.
Firstly, the cost of ERP software has been dropping rapidly over time, and companies are now able to buy/build ERPs in stages. SalesForce, for example, was originally a CRM platform. Today, it has morphed into an ERP thanks to a new app store that allows customers to purchase ERP-like tools and easily integrate them across departments. SAP, the world's largest provider of ERP software, also has products directly targeted at small businesses.
Secondly, business is becoming increasingly complex. Cloud computing and Software as a Service (SaaS) has made it easy for small businesses to subscribe to a variety of software like CRMs (like SalesForce), marketing automation tools (like HubSpot), analytics (Google), ticketing providers (like TicketZone) and much more. In turn, industries like event promoting have become a lot more complicated, incorporating various processes, tools, and departments.
To keep on top of all of these tools is a real challenge and that is where ERP software starts to shine. Hence, event companies and other small businesses are now relying on complex ERP software for a variety of purposes. Here are some examples of how small/medium-sized businesses are harnessing the power of ERPs:
Macdonald's HHC: Using ERP to Automate Back Office Processes.
Macdonald's Home Health Care is based in Vancouver, BC. The company is currently working with myZone's development team to create an ERP to improve processes, cut down on human error, and boost workflow.
The company's new ERP system will manage a variety of tedious, time-consuming tasks which they previously handled manually.
First of all, it will act as a lightweight CRM (Customer Relationship Management system). Every individual client file will contain basic information like billing and shipping addresses, contact details, as well as sophisticated accounts of every communication the company has ever had with their clients.
Secondly, the ERP will help Macdonald's HHC manage inventory in real-time. Maximums and minimums can be set for each product, and order forms can be automatically created when stocks fall below the minimum. Once orders reach their set minimum, they will be sent out for approval and finally forwarded to suppliers.
Finally, the ERP will help the team at Macdonald's manage sales. All quotes will be generated and sent to clients from one place. Once approved, each quote can be automatically turned into an order, and the status of each order will be changeable by all departments of the company at the click of a button.
When Macdonald's new ERP launches it will boast a variety of benefits for the company. It will save team members valuable time by automating repetitive tasks and allow them to focus on bigger ideas. It will also help the company expand its operations and simplify training for new employees.
myZone: Using ERP to Moderate Team Performance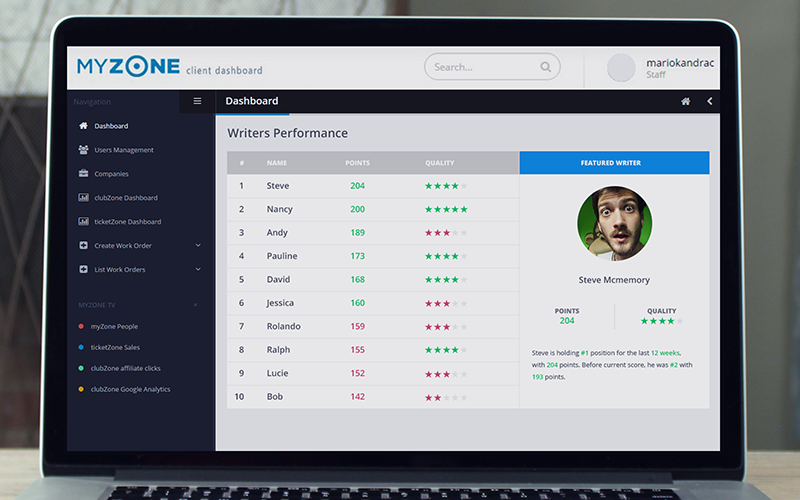 myZone is currently designing an ERP that will help track the performance of its editorial team. myZone's editorial team consists of a group of freelance writers who produce blog articles for a variety of clients across North America.
The system will serve as a centralized platform were members of the editorial team can receive and complete work orders for different clients. They will be given points for completed work (the number of points will be representative of the complexity of the individual project), allowing managers to see the amount of work each team member is completing throughout the month.
All completed work will also be rated by the client using a five-star system, giving managers a clear picture of the quality that each team member is producing. Managers will then be able to easily identify team members who are struggling to complete a specified amount of work or meet quality standards, and coach them in order to improve their efficiency and skills.
The work orders for the specific blog articles will also be created directly from this ERP. It will also combine information about each client such as contact information, as well as a work history of all the projects myZone has completed for them.
This ERP will allow myZone to create solid KPIs for its editorial team, keep track of the work completed for its blogging clients, and easily submit new work orders.
AM2 Studio: Using ERP to Simplify Resource Management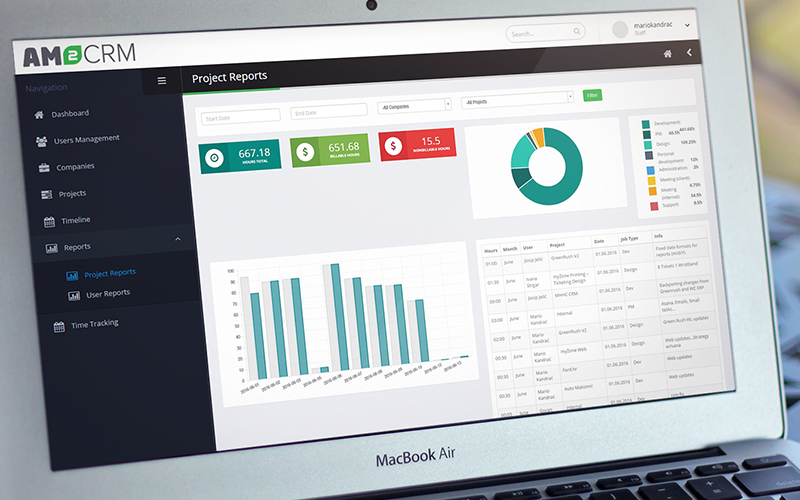 AM2 Studio is a web development company based in Croatia. The company currently uses an ERP to manage software development resources.
The AM2 Studio ERP acts as a centralized database combining information on all the company's team members, clients, tasks, and projects. By logging into the ERP, management can quickly see how the company's resources are being used.
The ERP also combines time tracking software to keep track of the hours individual staff members are spending on individual tasks. Each task is assigned to a project, and each project is automatically linked to a client. This tool then automatically generates sophisticated reports about each of the individual projects the company is currently managing.
These reports will allow management to easily see how many hours the team spent working on a specific project; the split between billable and nonbillable hours, and a list of tasks that developers are working on. These reports can be downloaded directly from the ERP in a PDF format which can then be sent out to clients to show them how their money is being spent.
This ERP simplifies the way that AM2 Studio manages multiple resources across various projects. It allows the company to track important KPIs (like the ratio of billable and nonbillable hours), keep an eye on the performance of individual team members, and automate reporting functions.
Other Uses for ERP Software
Apart from back-office automation and resource management, ERP systems can be used to simplify a variety of other tasks and departments, including:
Accounting: ERP software can be used to automate a variety of tedious accounting tasks. This includes completing invoices, managing collections, producing financial statements, and filling out complex spreadsheets.
Sales: ERPs can automate sales processes such as complete order forms and create quotes, fill out KPI reports, manage lead generation, and much more.
How Does This Translate Into The Events Industry?
While the companies in the case studies we just looked at are not based in the events industry, the framework for their ERPs can be customized to meet the demands of an event company.
The framework of the AM2 Studio ERP is a great example. This ERP would serve as a simple way to manage and track the resources of your event company by allowing you to see the tasks and projects your employees are working on while providing you with real-time information on where you are lacking resources.
An event company could also use an ERP framework similar to that used by Macdonald's HHC to track ticket orders from sites like ticketZone, compile information on attendees, and even track the performance of their various marketing channels.
To get a real feel for how event companies can use ERP software, let's take a brief look at the ERP myZone is currently developing for World Crawl.
World Crawl: ERP for Events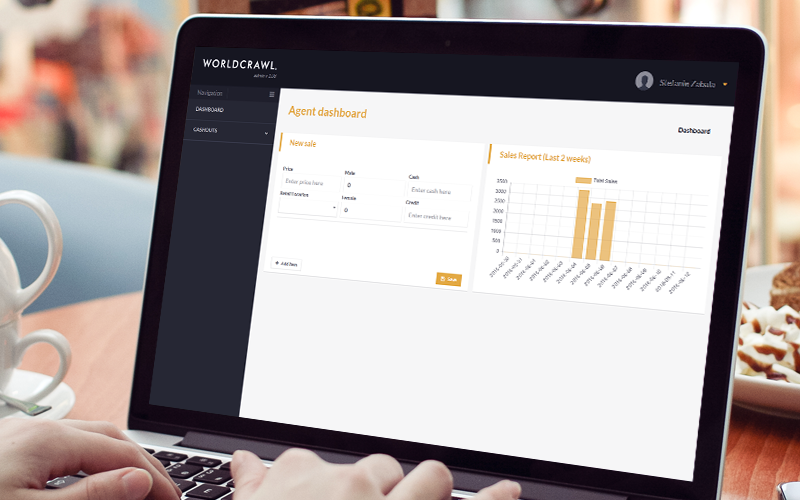 World Crawl hosts pub crawls in Las Vegas, San Diego, Miami, and Whistler. They are working with myZone's development team to create a custom ERP based on their needs.
In each of their cities World Crawl has 'City Leads' and 'Crawl Leads' who are responsible for hosting multiple crawls per day. Until now, their 'Crawl Leads' have been manually completing event reports on paper that outline details about the crawl schedule, staff hours and rates, sales, event atmosphere, customer feedback, and more.
A picture of the completed report would then be uploaded to DropBox, where World Crawl's accounting team would enter the information manually into spreadsheets and later generate reports. Receiving vital financial data from crawls would take up to six weeks.
World Crawl's new ERP will automate this entire process. It will compile all staff details and individual crawls in one database. Crawl leads will only have to enter a few basic figures while the software will take care of all the calculations.
The financial reports which previously took weeks to generate will be automatically generated and presented in real time in sophisticated dashboards, allowing management to receive up-to-date business intelligence around the clock.
The ERP will obviously work as a huge time saver for World Crawl. More importantly, it will liberate and energize team members by taking their minds off tedious, repetitive processes and allowing them to spend their time completing higher value tasks.
Building Your Own ERP vs. Buying Existing ERP Software
So, you know what an ERP is, how it is used, and are itching to reap the rewards. Well, you've got two options; work with a tech team to build your own, or buy an existing suite and customize it based on your needs.
Building a Custom ERP From Scratch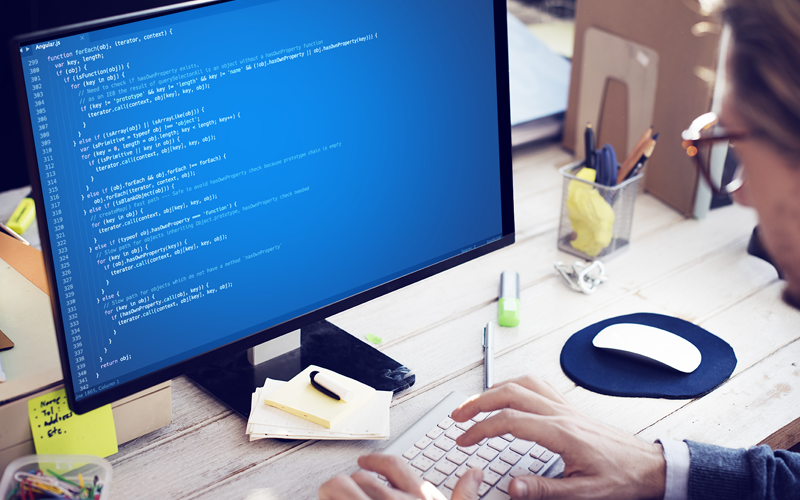 Building a custom ERP involves working directly with a team of developers to build unique software tailored to your business. You'll need to work closely with them to identify areas of your business operations that can easily be automated.
myZone has built ERP software for a variety of clients in a variety of industries. Our development team has developed a database of ERP templates that can be fully customized to suit the demands of your event company.
Our team works with our clients to identify areas of their businesses which are labour-intensive and time-consuming. Based on the budget and needs of the client, we'll pick a set of operations to automate, confirm them with the client, and go. From there, we continue to work with clients to identify the next opportunities for automation and continue adding to the ERP features.
There are various benefits to building your own ERP. In 2013, Tesla Motors chose to build their own ERP over buying and customizing a SAP suite to avoid technical debt and get their system to market faster. Going down this road also allowed them to avoid ongoing licensing fees.
A 2012 article by Panorama Consulting Solutions also argued that off-the-shelf ERPs can be "a pain to customize to perfection." Building your own ERP allows you to bypass this problem, and create a system that is perfectly suited to your company's needs.
Finally, building an ERP may be a better solution for smaller businesses as it allows them to invest smaller sums of money at a time. By working with our development team, you'll be able to start by working on your most time-consuming processes first, and then invest more over time based on your budget.
For more information about building your own ERP software, contact myZone today.
Buying Existing ERP Software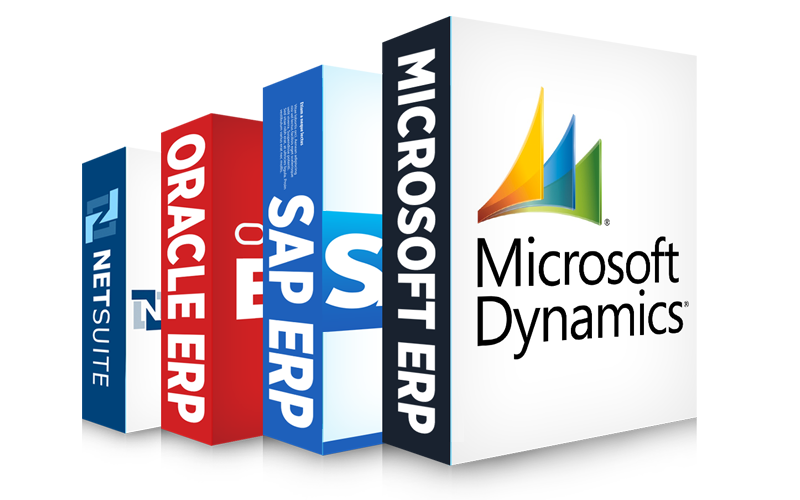 Buying existing ERP software has been the standard solution for businesses over the past years. The market is mainly dominated by a handful of vendors, including SAP, Oracle, NetSuite, and Microsoft, but there are other options out there.
If you're wanting to invest in an off-the-shelf ERP solution, you will first need to do your homework and research your options. Take into consideration your business operations, the size of your company, the features you're looking for, and your budget. Also, check out this post on TechTarget for an overview of various ERPs.
Once you've decided on a vendor, you will then have to work to customize your suite in order to ensure it can manage all of your processes efficiently.
The cost of buying and customizing an existing ERP suite can vary greatly. According to WorkWise Software, most ERP systems are priced per user, with vendors charging anywhere from $1,500 to $4,000 per concurrent user. On top of this you'll have to add the price of third-party software add-ons (roughly 10-15% of the total ERP cost), implementation costs, customization costs, and more.
WorkWise estimates that small-to-mid-sized businesses can expect the combined cost of ERP software to fall somewhere between $150,000 and $750,000. For a more detailed analysis of ERP software costs, check out this post by Calsoft.
Buying existing ERP software also comes with some benefits. If your organization does not have a clear competitive advantage from your business systems and is willing to change some of its processes and operations, an existing ERP can be implemented with little IT overhead costs.
However, if the way your business systems give you a competitive edge over your competition and your company isn't willing to adapt to change, building a custom ERP may be the best way to go.
How to Effectively Implement ERP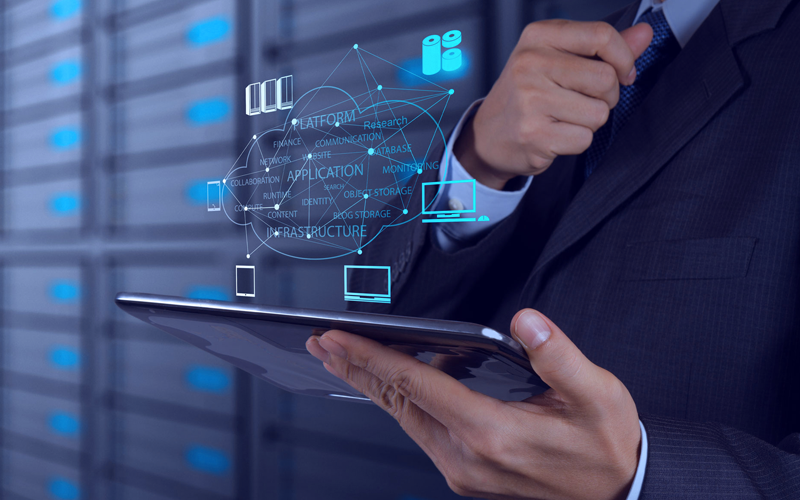 Implementing ERP software is no quick or easy task, and as you saw above, it can be quite costly. However, by having a solid strategy and following our tips below, you'll make the shift as simple as possible and minimize the upfront cash cost of your software investment.
Here are three important steps to follow if you're ready to use ERP for your events business and watch your productivity skyrocket:
Run a needs analysis of your company:
First of all, start by identifying areas of your operations that you should be targeting with ERP first (such as sales, accounting, etc). You should be looking for departments with the most time-consuming and labour-intensive processes. These are the opportunities where using ERP will harvest the biggest benefits for your company.
Any processes that are repetitive and can be clearly documented are a good place to start. Here's a brief example of how we recently analyzed all of the existing processes of myZone Media's Printing department and identified the potential to use ERP to help our team follow up potential eCommerce leads:
Example: myZone Printing analysis.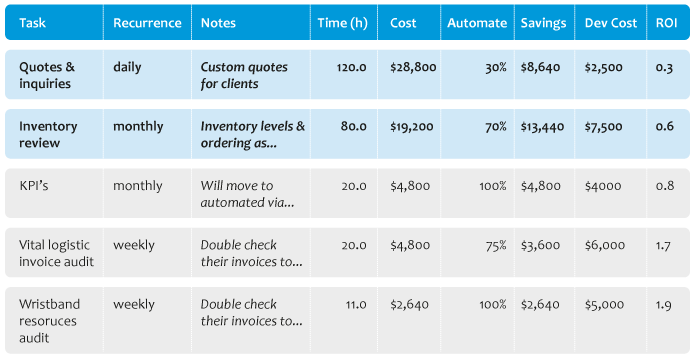 Total cost for automation: $14,900.  Total labour cost savings in year 1: $35,000.
Do Your Homework
Once you have identified the specific areas of your business that will benefit from the implementation of ERP software, you need to ensure these areas are ready to be automated. This means taking the time to clearly identify and document all the processes that your ERP will be handling.
If you're a process-driven company with a strong focus on documentation, chances are you'll already have done most of this. Just revise your documentation for individual tasks, and make sure they're clear and concise.
If you haven't been focusing on documentation, then we highly recommend you read Scaling Up, a comprehensive book by entrepreneur Verne Harnish for more information.
Meet with a myZone ERP expert
Once you've identified areas and processes within your business operations and documented them clearly, contact us and arrange to meet with one of our ERP experts.
We'll walk through each of your processes with you and give you a clear idea of the estimated potential for automation. We'll also be able to provide you with extra information on how your ERP should be customized to meet your event company's needs.
Keeping ERP Investment ROI Positive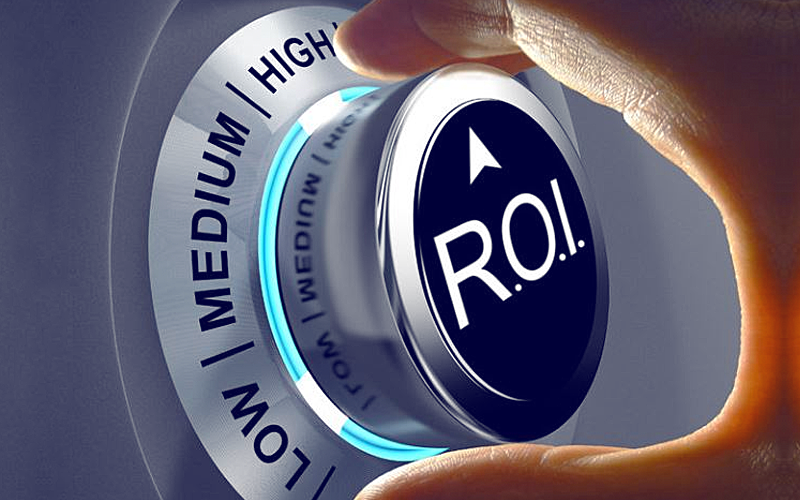 By following the three simple steps above you'll be able to minimize the upfront cost of your ERP.
We always recommend first automating the "low-hanging fruit" opportunities that will generate a positive return on your software investment. Then, take the profits from your first round of improvements and reinvest those into automating the next most valuable opportunity.
Think of it like this: Your ERP may cost you over $100,000 over time. However, your first investment of $15,000 may end up saving you up to $50,000 by cutting costs and freeing up your resources. In turn, you'll already have the funding for your next round of software improvements.
Conclusion
Event promotion is a lot more complicated than it used to be, making it easy to get lost in an ocean of projects and processes. Your vision for rapid growth and risk may help you push the boundaries, but it might also be the reason your dream job has turned into a painful task.
If after a few years in the industry you're slowly starting to see that the dream of bringing incredible events to life has turned into something else, it might be time to take a step back. ERP can let you do that.
By identifying quick wins where automation software can have a big positive return on investment, you can self fund a large investment that is cash flow positive. Take back control of your business. Free up your time. Get back to the fun, creative process of event planning and leave the tedious processes for the software.
PS: Even if ERP software is not for you, we highly recommend the exercise of identifying where you are spending your time, understanding what it costs, and finding new ways to improve efficiency.