Get Extra Exposure for Your Events!
Want to generate more traffic to your events? This guide explains all your options to get as many people looking at and talking about our events. Whichever you choose, you can rest assured that our team will help you boost your event's exposure and sell more tickets. We are always on the look out for top events to excite our customers, so if you're bringing a top artist to town or hosting a sell out party, reach out to us and let us know what services you'd like in order to help you boost your event exposure.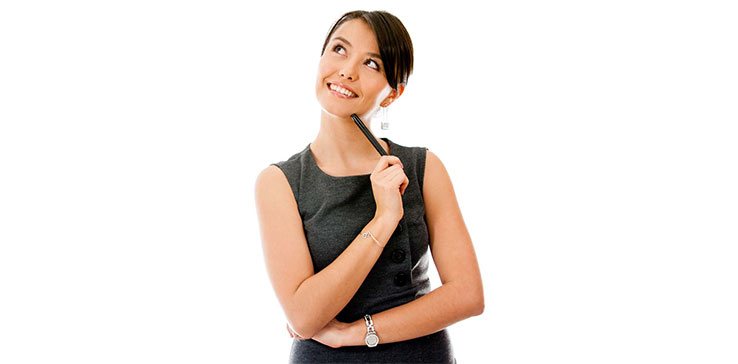 Advertorial
This is a 500-1000 word in-depth review of the event that can include a variety of quality information about the party, any headlining artists, or the event promoters/ organizers. These posts can include anything from an artist bio to interview excerpts, and important videos or photos.
Advertorials will be posted on Facebook and you may choose to add a paid boost to the post for extra exposure. Related blog posts can also help bring more traffic to your event as customers make their way through the constantly growing clubZone blog. Advertorial posts also get exposure on the homepage of clubZone.
Price: $250 minimum
*Our editorial team reserves the right to accept/decline advertorial opportunities.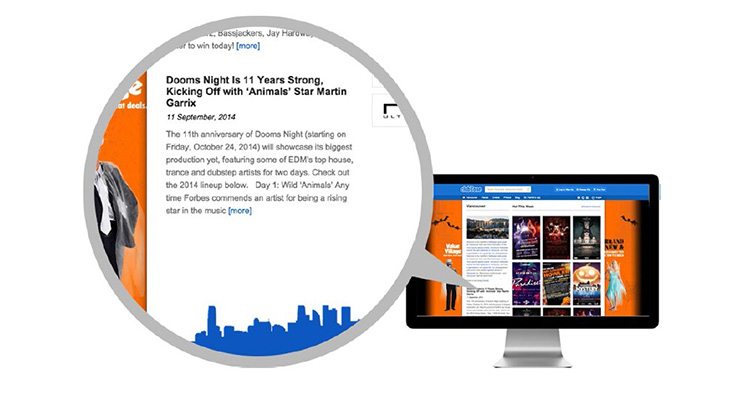 Facebook Remarketing
This is a tool that will allow you to quickly remarket to people who have visited the clubZone section of your city, and show ads promoting your event on their Facebook news feed. View through conversions come in at under $5.00 CPA, making this one of the best tools to boost your event exposure and ticket sales. Facebook remarketing can be left active up until the day
of your event.
Price: $250 minimum
*If you push traffic to clubZone through your remarketing ads, we will waive the management fees and 100% of your investment will go towards the ads.
Sponsored Facebook Posts
Facebook used to rock at free advertising, but now you can't get much exposure unless you boost/sponsor a post. That being said, putting a small budget behind a Facebook post can have a huge impact in promoting many events. We target these posts carefully to users in the right demographics, geographic area, and areas of interest to ensure maximum exposure for you.
Price: $200 minimum budget (no maximum), 100% of which is put towards your Facebook sponsored post budget.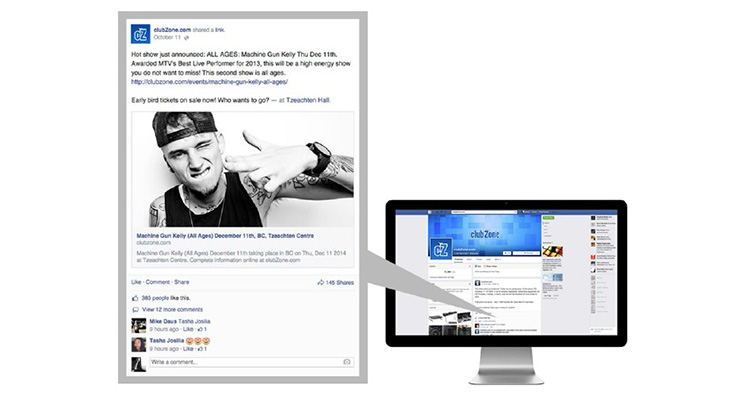 Social Media Contests
If you have an exciting event to promote, we can run a contest and post the contest as an embedded element within a blog post on clubZone.
This creates powerful viral incentives for people to share the contest with their friends, because contestants receive 3 additional entries for every friend they refer to the contest. As with all blog posts, this will appear on the homepage of clubZone and also appear as related posts on the related event and venue pages.
Make your contest more alluring with 2 tickets, VIP line access, and a free bottle — the more you can offer, the better!
Price: $200 min budget, 100% of which is used towards Facebook boosts to give the contest adequate traction.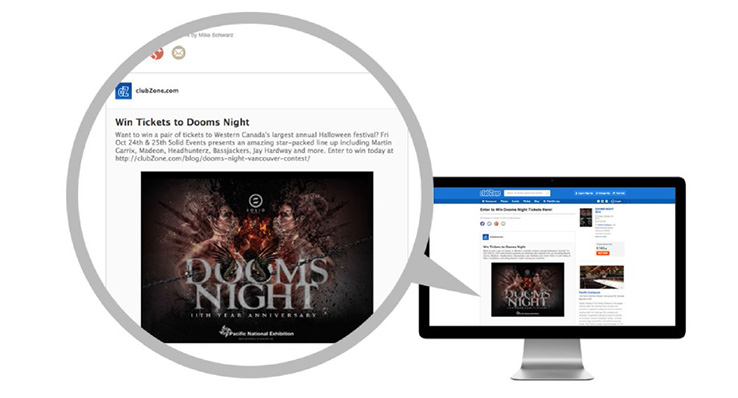 Email Blasts
Looking to get dedicated exposure for your event in your city? With dedicated email blasts this is a quick and easy task. Simply send your designed email content and preferences to us, and we will send out the blast to our list of contacts.
This allows you to target customers in your city that are actively looking for hot events. Email blasts can be sent out up to the week of your event and allow you to push traffic to your clubZone event page, boosting your page views and SEO!
Don't have a design team? Don't worry!
We can also design your blast for an additional $250
Price: $300 min/city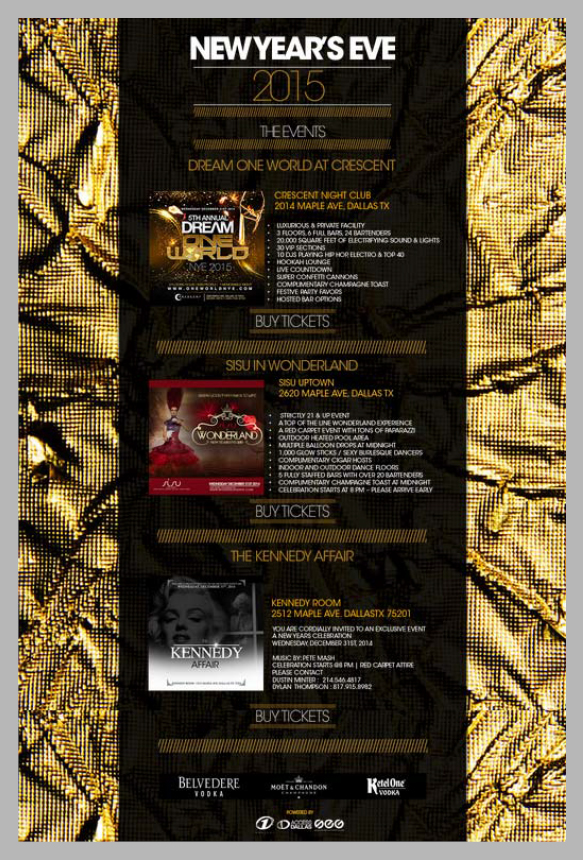 Site Takeover
This is the most powerful way to promote your event. Takeover the entire background of club-Zone in the city of your preference for up to 1 week per month. Your event will be linked to the background image, allowing for customers to easily view and purchase tickets to your event.
Price: $250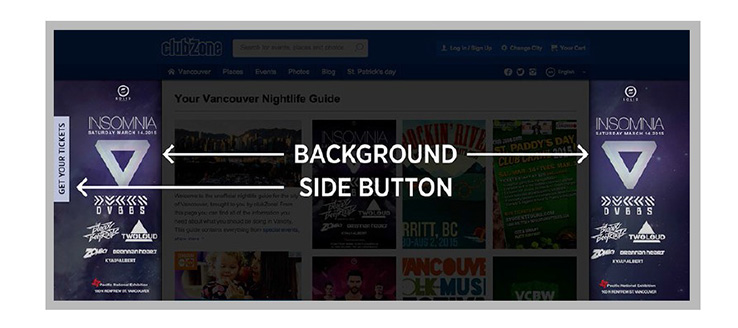 Featured Event Boost
Looking for an extra boost for your upcoming event? You can now get your event on the homepage of your clubZone city for an entire month for only $250.00 CND.
We'll ensure your event stays in one of the homepage event slots for an entire month, while you sit back and reap the benefits.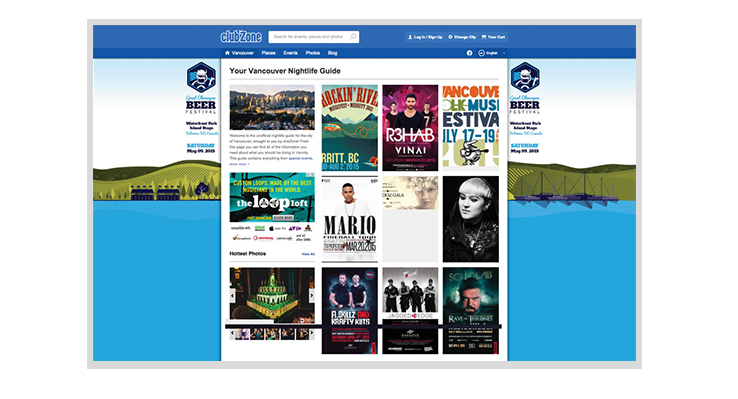 Bonus Package
If you're looking to get the ultimate exposure for your next event, we highly recommend our all-inclusive bonus package. This provides you with a multi-faceted approach to event marketing, and includes the following services for ONLY $1000: email blast, site takeover, banner ads, advertorial, and Facebook remarketing.
It's a win-win situation – save money and get top-notch marketing for your event.